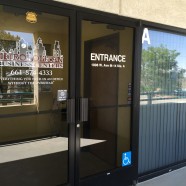 The Met Center AV offers the complete office solution to meet your every need.
Our packages include the complete solution of technology, administrative support services and convenient Antelope Valley office space that allow you to enjoy the luxuries of the best corporate headquarters.
Whether you need one office or many, our office space solutions give you the control to tailor your office package so you only pay for what you need.
Our full service office space solutions allow you to move into your new office immediately with no large capital outlay or construction delays. We understand the need for flexibility your growing business needs and when you need additional office space, we can accommodate right away.  No more worrying about expensive moves and additional administrative support costs.
Whether it's a professional live answering service or event catering, we understand the need to project the highest level of professionalism and allow you to focus on your business. The Met Center AV takes on the cumbersome tasks of setting up your office, technology and details with one complete package.